NEW

Ideal Resource Renewing Pro-Vitamin C and E Oil Concentrate
Formulated with:
84% of ingredients from natural origin
Potent botanical oils
Powerful pro-vitamins
SHOP NOW
HYDRATION
HYDRASKIN COLLECTION
A deep hydration infusion for plumped skin all day
Provides a healthy-looking glow and a dewy-fresh complexion
Keeps makeup fresh all-day
Strengthens skin's moisture barrier
SENSITIVITY AND REDNESS
INTRAL COLLECTION
An instant rescue from irritation, pollution and stress
Helps instantly calm and soothe skin
Strengthens skin's barrier, helping prevent future environmental aggressions
Visibly reduces redness instantly and over time
FIRST SIGNS OF AGING
IDEAL RESOURCE COLLECTION
A smoothing, retexturizing, radiance-enhancing collection for younger-looking skin
Smoothes skin
Minimizes pores and retexturizes skin
Visibly reduces lines and wrinkles
LINES & WRINKLES
EXQUISÂGE COLLECTION
A firming, smoothing, radiance-boosting collection with natural collagen
Helps restore elasticity to visibly plum and firm skin
Smoothes lines and wrinkles immediately and over time
Boost luminosity, revealing a radiant glow
TOTAL ANTI-AGING
STIMULSKIN PLUS COLLECTION
Longevity in a jar for total skin rejuvenation
Visibly revoluminizes and re-densifies facial contours
Lifts and renews skin's youthful resilience
Improves firmness and brightens appearance
MICROCIRCULATION KINESIO MASSAGE
With Serums to help penetration and oxygenation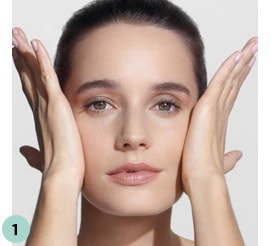 SUCTION MOVEMENT
Using palms, keeping them taught, press cheeks, temples, forehead, cheeks again, and neck.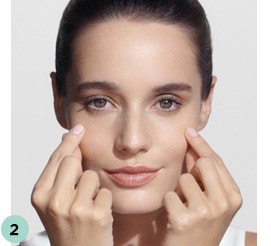 PINCHING MOVEMENT
Using the thumb and forefinger, pinch cheeks, temples, forehead, cheeks again, and neck.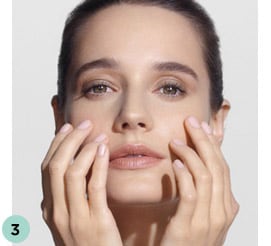 PIANO MOVEMENT
Using fingertips, tap delicately from forehead towards neck.
EXPLORE OUR BESTSELLERS
DARPHIN'S MOST DESIRED LIST
@2018 Laboratories Darphin
X
Did you know your Internet Explorer is out of date?
To get the best possible experience using our website, we recommend you upgrade to a modern browser.
To download a newer web browser, click on the upgrade button below.
Upgrade Now
We and our partners may place cookies on your computer to help make this website better and to provide targeted advertising. You can change your cookie settings at any time. Otherwise, we'll assume you're OK to continue.
Find out more
.